24
7
Bitcoin
Bitcoin & Crypto & NFT News
247 Bitcoin -1 Bitcoins -247 BTC - 1 Crypto - Kryptous
1 News - 247 News - 1 Search - 1 eBooks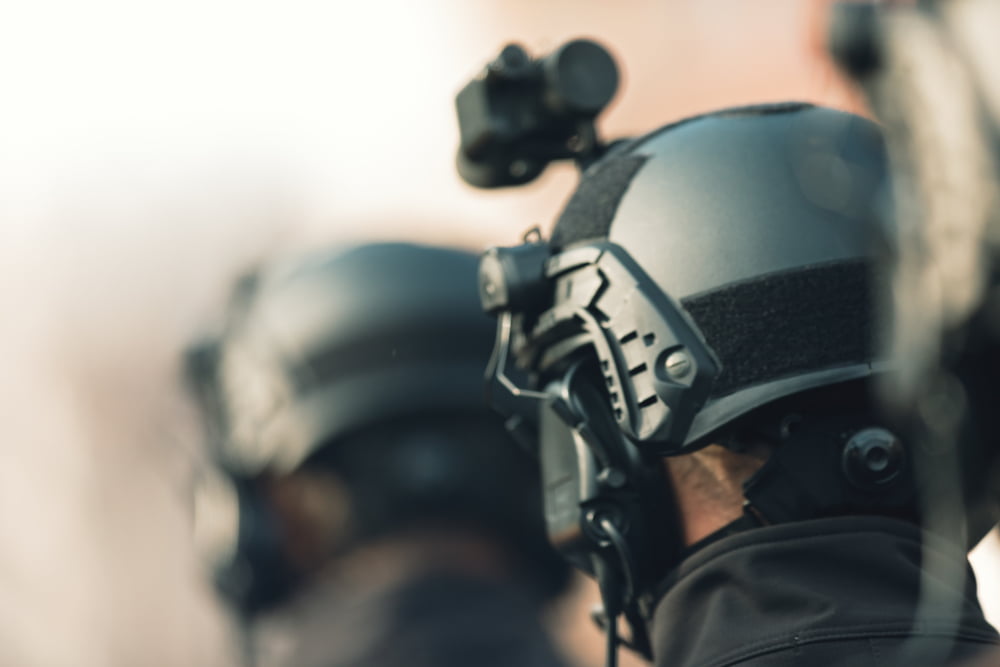 As the 116th Congress gets underway, a wide range of proposals affecting blockchain technology are on the agenda. Some of the bills would provide greater regulatory clarity for operators within the space. While others focus on preventing the use of digital currency to enable unlawful behavior.
However, critics raise concerns over the Homeland Security Assessment of Terrorists' Use of Virtual Currencies Act being a further curtailment of freedoms.
What is the Homeland Security Assessment of Terrorists' Use of Virtual Currencies Act?
Representative Kathleen Rice introduced the bill in the previous Congress as a way to counter terrorist use of digital currencies. It centers around intelligence gathering as a tool to oppose terrorist threats. She argues:
"[the] bill will give law enforcement officials at all levels the 21st-century solutions, information and resources they need to counter this emerging threat."
Nonetheless, members of the Freedom Caucus have attacked the plans as a tiptoe towards broader censorship or restrictions within the crypto market. Likewise, many Twitter users share this view.
Patriot Act – hunt #Patriots

Internet Freedom Act – hunt internet #users

Homeland Security Assessment of Terrorists Use of Virtual Currencies Act – hunt #bitcoiners

— Morgan (@NODEfather) March 2, 2018
No Evidence of Institutional Endorsement by Terrorists
Mainstream media outlets are often quick to sensationalize the link between digital currencies and terrorism. But no evidence exists of any terrorist group endorsing digital currencies at the institutional level. Yaya J. Fanusie, a Senior Fellow at the Foundation for Defense of Democracies said:
"cryptocurrencies and blockchain technology are not innately illicit and should not be feared."
He maintains that terrorist groups such as al-Qaeda, the Islamic State, and others have had limited success in raising funds with the technology. In the Jahezona ("Equip Us" in Arabic) case, which sought to raise $2,500 per fighter, the outcome resulted in just over $500 being raised.
[embedded content]
The fact is, cryptocurrency represents an inferior form of exchange for terrorists, who usually need cash to purchase supplies, and often in areas with unstable infrastructure.
Advancement of Forensic Technologies
Also, given the improvements in forensic technology, Bitcoin is no longer the criminal's choice. Sarah Meiklejohn, a computer scientist at University College London, said that when Bitcoin first emerged, law enforcement officials were terrified. However, as forensic technologies have caught up, the means to track criminals now exist.
According to Kyrylo Chykhradze of Crystal Blockchain Analytics, it's possible to collect information from the network to identify individuals. Moreover, the systems at Crystal are capable of providing a risk assessment function. He expands on this by saying:
"The solution also utilizes web crawlers and manual registration to name the entities and assign them a risk score."
Given the inefficiencies of cryptocurrency as a terrorist fundraising mechanism, as well as the implications of traceability, is the Homeland Security Assessment of Terrorists' Use of Virtual Currencies Act necessary? Indeed, one may draw attention to eliciting preventative measures. But this would be at the expense of restraining the market and our freedoms.